HVAC Services
Boldt Contractors is a family-owned and operated company that provides sales, service and installation of residential heating, cooling and indoor air quality systems.
We have been serving the Mukwonago and East Troy area since 1976. Our shop is located in the Mukwonago Industrial Park. We have met and maintained an excellent customer rating. The majority of our business comes through referrals from our many satisfied customers-go ahead and ask your neighbors! Feel free to invite us in for a second opinion or a straightforward evaluation of your current home comfort needs. Estimates are provided free of charge.
Boldt Contractors strives on bringing honesty and integrity to every aspect of our company. Whether it's a sales appointment, a service call, an installation, or answering the phone, a Boldt will be there to help you.
Business hours are Monday through Friday 8:00 am until 4:30 pm. For more information, call (262) 363-8466.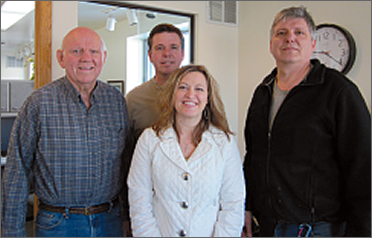 "Completely professional and courteous; love that they're small and family owned. Will refer them to anyone I know considering heating or cooling service."