Insights into making your home healthier and more comfortable.
Home is the heart of our worlds. It's where we eat, sleep, bathe, entertain and do most of our living. While all these activities add to our relaxation and enjoyment, they can also cause a buildup of pollutants like cooking fumes and dust particles. Pollutants in your air can cause poor indoor air quality, which can impact how healthy your home is and how comfortable it feels. Fortunately, there's a solution to most air quality problems.
A healthy home starts with clean, healthy air.
When your home's air is clean, your family breathes and feels better. Fewer particles and chemicals floating around your house can mean fewer headaches and allergy flare-ups. And when humidity levels are where they should be, you don't have to worry as much about mold and mildew, which can trigger an asthma attack or cause other health problems.
Improving air quality can enhance your comfort.
With fuel and electricity costs on the rise, today's homes are sealed and insulated better than ever. While this helps reduce utility bills by keeping heated or cooled air from escaping, it can create uncomfortable living conditions because the same air is continuously circulated throughout the home. It can also lead to humidity imbalances and put homes at risk for damage from mold.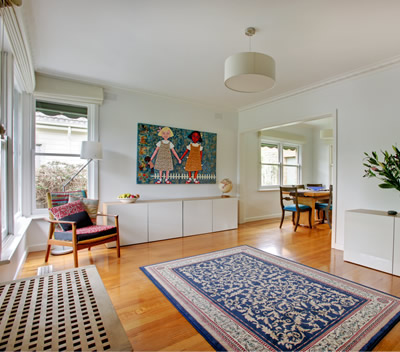 Filtration
Attached to your furnace or air handler, these systems combat indoor pollution by capturing allergy-aggravating particles like pollen, mold and pet dander.
Whole-home air cleaners
Whole-home air cleaners are designed to work with any HVAC system, whole-home air cleaners provide effective filtration to make your home's air healthier. The air in your home runs through filter media, delivering clean air throughout your entire home, silently and efficiently.
Germicidal Lights
Power with maximum-intensity ultraviolet light, these products help to dramatically reduce concentrations of microorganisms such as mildew, bacteria and mold.
Air Purification
Air purification system are attached to the furnace or air handler, where contaminants are removed and destroyed before air is recirculated into the home.
Controlling humidity levels
According to national studies, your home's relative humidity levels should range between 30% and 60% for optimal comfort and health. When your air is properly dehumidified, your home just feels better, floor to ceiling
The problem of dry indoor air:
When cold air is heated, it expands, causing the relative humidity (RH) in your home to decrease. This may be particularly evident in the winter months, when indoor RH can drop into single digits—similar to that of the world's driest deserts.
Some signs the humidity in your home may be too low include:
• Dry, irritated nasal passages
• Dry, itchy skin
• Static shocks
• Warped or cracked wood
Humidifiers
By adding humidity to heated, dry air, the air feels warmer, helps reduce dry skin and static shock plus you can lower the thermostat and still be comfortable, while saving money.
Too much moisture in your home:
Few things affect indoor comfort quite like humidity. When your home has too much moisture inside, the air can feel heavy, sticky and unpleasant.
Look for these signs of a humidity problem in your home:
• Areas that are consistently damp
• Condensation stains on the ceiling
• Condensation or frost on windows
• You find yourself lowering your thermostat and running your air conditioner more often to get comfortable
Dehumidifiers
By removing moisture from sticky indoor air, dehumidifiers can help balance indoor humidity levels and minimize the potential for mold and other pollutants.
Call us at 262-363-8466 for all of your indoor air quality services.